Contact Center
With Intermedia Contact Center, you can differentiate from the competition where it matters most – the customer experience.
Customizable call flows and exceptional QA features help ensure more efficient interactions
Voice, chat, and e-mail queues combine into a single omni-channel experience
Real-time customer insights speed agent-customer interactions
Dynamic notifications extend reach while respecting audience preferences
Deep historical reporting helps drive improved future interactions
*Product and feature availability may vary by region.
Key features of Contact Center
Agent Scheduling and Quality Assurance
Provides your front-line employees with the tools to evaluate and improve agent performance and ensure that agent staffing is sufficient to handle peak volume.
Enhanced Interactive Voice Response (IVR)
Helps customers with more straight-forward concerns (e.g. checking an account balance or paying a bill) self-serve without using up the time of a live agent.
Dynamic Notifications
Allows you to send outbound voice, SMS and email notifications so you can contact your customers using their preferred method of communication.
Omni-Channel Routing
Route incoming customer interactions to an agent with the optimal combination of idle time and appropriate skills, while also factoring in customer priority.
Powerful Reporting Capabilities
Real-time dashboards monitor live activity. Custom and pre-defined reports track agent performance and queue activity metrics for strategic decision-making.
Why choose a CCaaS solution?
Today's contact centers are under pressure to contribute significantly to top-line revenue and bottom-line profit. That, along with the demand to deliver a winning customer experience strategy, can make contact center implementation a daunting task. To help our customers ensure that their contact center fully realizes all of its goals, Intermedia offers a leading Contact Center Software as a Service solution (CCaaS) combining the most robust suite of features with carrier-grade reliability and world-class deployment and support services.
Unlike traditional on-premises systems, Intermedia's Contact Center can be up and running within days, not months. Plus, you'll always have the latest, most advanced contact center tools and technology at your fingertips. With no need for bulky on-site equipment, and with our Cloud Concierge™ experts with you every step of the way, your transition to the cloud is seamless.
Provide a best-in-class customer experience with a contact center solution that gives you superior reliability, along with easier adoption and faster, more accurate resolve times:
Support multi-site contact centers and remote agents
Centralize management from one portal, accessible anywhere, any time
Keep an eye on service levels, and analyze team performance by queue, team, or agent with real-time dashboards and historical reports
Easily manage customizable agent skillsets and statuses
Centralize the handling of web chat, email, and SMS in a single application with our omnichannel capabilities
Enhance audience engagement with outbound dialing and advanced outreach campaign capabilities
Send out post-call surveys to measure satisfaction
Quickly and easily integrate with CRM and WFM systems
And much more…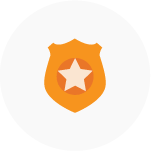 Security
Your data is private and protected in our secure, SOC 2-audited cloud.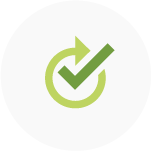 Reliability
Every Intermedia service offers a 99.999% uptime Service Level Agreement.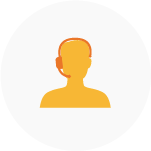 Support
If you have questions, we're here to answer them 24/7.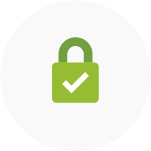 Compliance
Intermedia services help you maintain regulatory compliance.