SIP Trunking
Modernizing your on-premise business phone system with SIP Trunks allows you to increase flexibility while saving on your telephony costs.
Save up to 50% on your phone costs
Includes a 99.999% financially backed uptime service level agreement
SIP Trunking can work with existing phone systems.
Key features of SIP Trunking
Cut calling charges
Save money with reduced long-distance, toll-free, and international calling rates.
Save or redirect capital
Modernize an existing phone system or save enough to justify a new phone system.
Setup and installation
Our Partners work in tandem to help with all setup and migration tasks.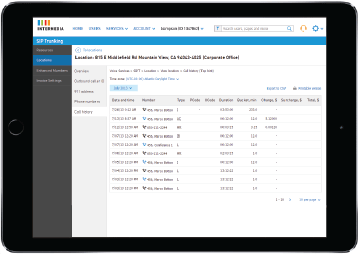 Service reliability
Leverage Intermedia's enterprise-grade datacenters to protect against local outages.
Compatibility
Most newer phone systems are compatible with SIP Trunking with no extra equipment.
24/7 expert support
Microsoft Certified technicians • 24/7 phone and chat • Typical hold times of 60 seconds or less
With the phone company, customers typically pay on a per-line basis for physical phone lines that originate in their central office. These phone lines are costly. Customers invest a lot when they initially deploy them, and it's very expensive to add more to accommodate growth. But with SIP Trunking, phone calls are routed over the Internet. And this makes all the difference.
SIP Trunking brings new life to an existing phone system. Or it can provide the savings catalyst to purchase a new phone system—while cutting operational costs and preserving capital. Best of all, with SIP Trunking, customers can say goodbye to the phone company.
Outstanding customer service seems to be a dying requirement for suppliers today, but not with Intermedia. Should I ever have an issue, I know a real stateside person will answer my call and take ownership of the problem until its resolved.
A Worry-Free Experience™ for SIP Trunking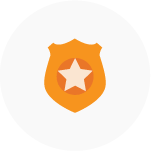 Security
Your data is private and protected in our secure, SOC 2-audited cloud.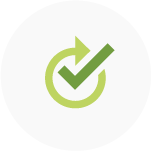 Reliability
Every Intermedia service offers a 99.999% uptime Service Level Agreement.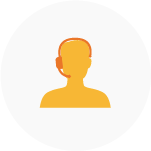 Support
If you have questions, we're here to answer them 24/7.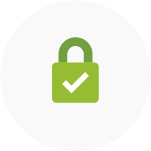 Compliance
Intermedia services help you maintain regulatory compliance.