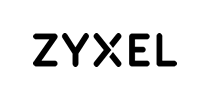 In security surveillance industry, the IP network plays an important role in the performance of the video monitoring and capture quality by providing the connectivity, network bandwidth, security and bandwidth optimization for good quality video traffic transmission.
What challenges are you facing…
When designing IP surveillance environments, you should consider how many networking devices (IP cameras, switches and computers) are required, what resilience is needed and what type of transmission will be used. Here are the four challenges you may be facing:
Power over Ethernet makes IP surveillance installation simpler, less expensive, and more flexible. ZyXEL offers complete switch portfolio coming with small and large port count models (8-, 24- and 48-ports), from unmanaged, smart managed to fully managed series for diversified scenarios, with or without fiber depending on if long distance deployment required, and latest PoE standard 802.3at supported.
The high power budget of up to 1000* watts enables ZyXEL PoE switches to comfortably accommodate the power-hungry PDs(Power Devices) , like Dome Camera, PTZ (pan–tilt–zoom) camera, video IP phones, and 802.11ac access points which required on a modern IP surveillance network.
*The highest total power budget refers to XGS/GS3700 series
Offer 2 times of PoE Power Budget!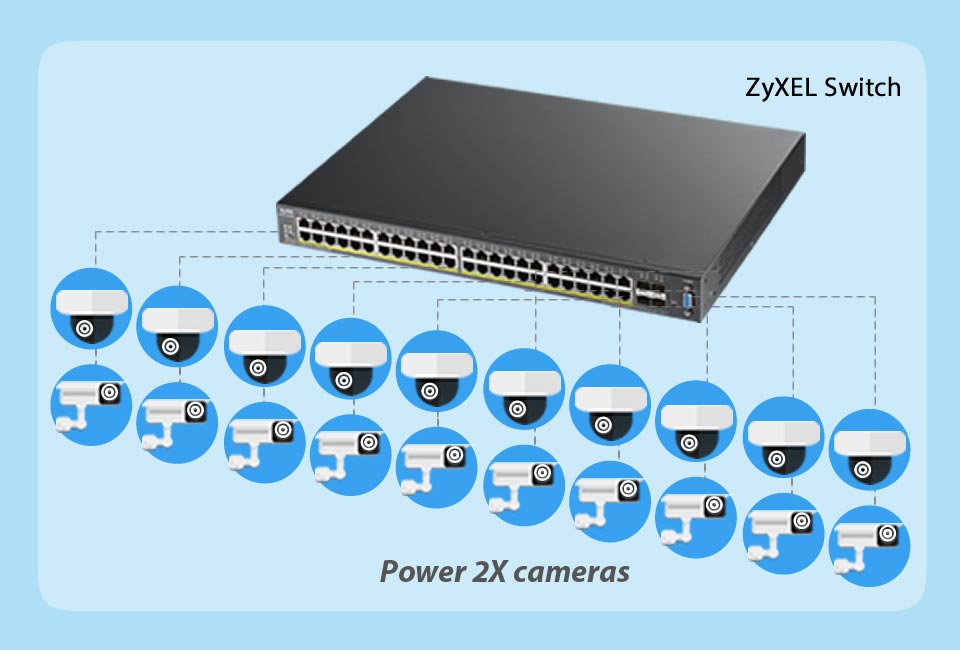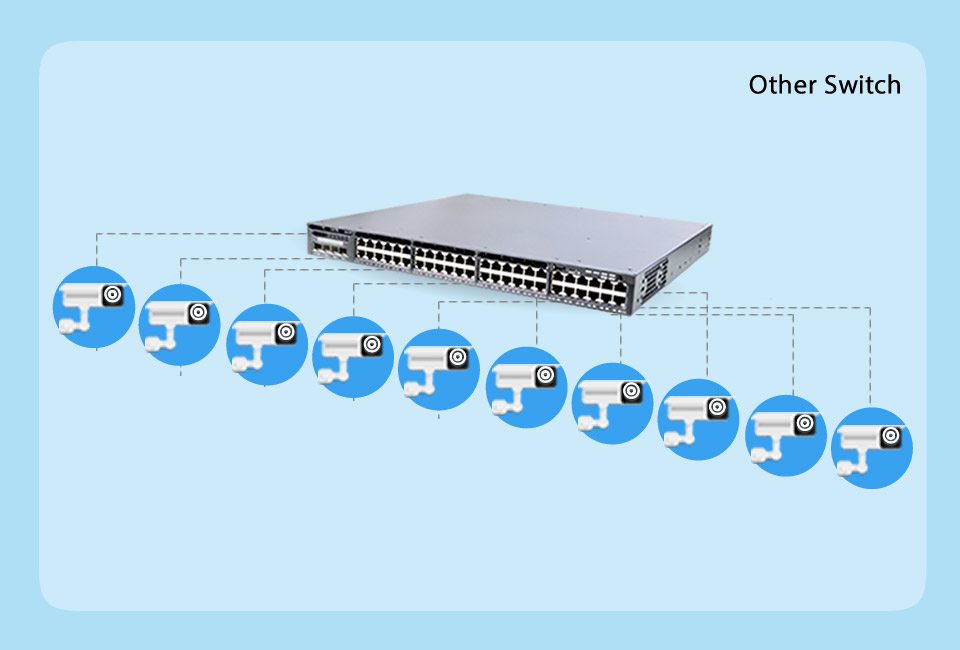 Aiming for relieving you from repetitive operations of deploying and managing a network, the ZyXEL One Network combines innovative technologies to deliver the easiest, most efficient network setup and initial provision for businesses. The Smart Connect feature of ZyXEL One Network can actively present important information of the attached IP CAM, including its IP & MAC addresses and PoE power consumed, which is essential for troubleshooting.
In addition, remote power recycling of the attached IP CAM can also be performed when needed – without the need to go on-site or to figure out how it's connected. Moreover, ZyXEL One Network also provides the flexibility to be integrated into third-party equipment, like NVR, to significantly improve efficiency of IP surveillance management.